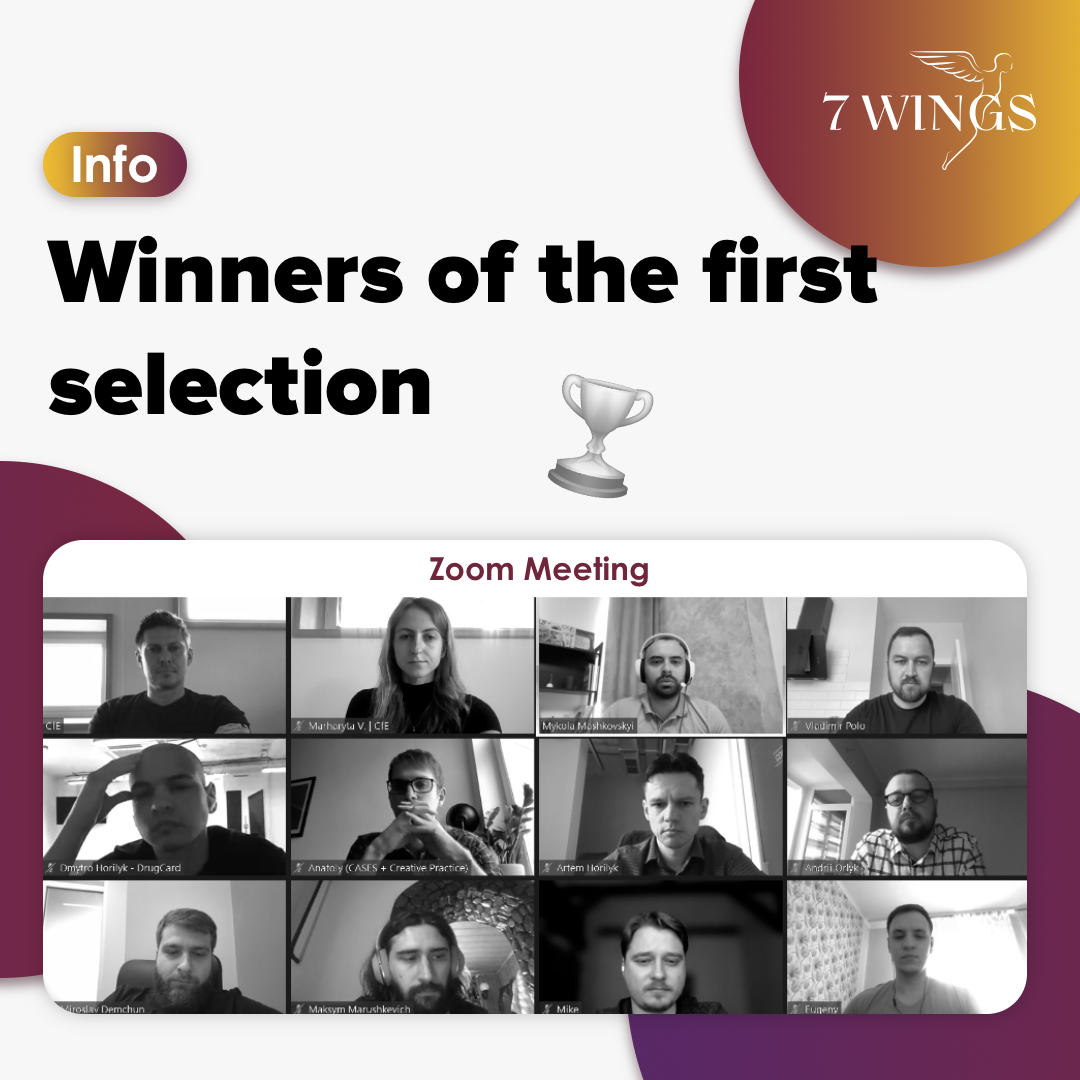 This is the very moment to finally announce the first batch of Ukrainian startups who receive $50k grant support. There are six teams, six different ideas, approaches, aims, and fields.
Meet our heroes
Book Box  [Kyiv]
CEO Andrii Orlyk
Book Box is a B2B reading service. The startup is convinced that reading increases team engagement, performance, and retention. It appears, it works. Among Book Box clients are Unilever, Abbott, Airslate, Waze, Kernel, and many others.
Kycaid Limited [Kyiv]
The team helps companies to streamline onboarding processes and to comply with regulations by providing automated verification and compliance took.
DrugCards [Kyiv/Lviv]
CEO Dmytro Horilyk
DrugCards is a Ukrainian healthtech/pharmatech startup that collects data about medicines by scanning worldwide medical literature in 100 languages while doing it 60 times faster than a person and reducing the risks of human errors.
CASES [Kyiv]
CEO Anatoly Popel
CASES is an EdTech and Social Network for creative industries. Currently, they are working with designers, helping with communication, sharing ideas, and connecting them with potential employers.
ByOwls [Kyiv]
The team develops virtual production and virtual reality software for the game and film industries, and their tool for Unreal Engine is used worldwide by game studios, TV channels, and filmmakers.
AcademyOcean [Odesa]
CEO Volodymyr Polo
AcademyOcean is a smart learning management system, that helps businesses to train their employees, customers, and partners. Among its clients are OLX, Intertop, Ajax, Work.ua, Poster, OWOX, Youscan, and more. 
Startups will use grant money to support Ukrainian teams while scaling and accelerating their potential in other markets. Congratulations to the first six teams we are really proud of!